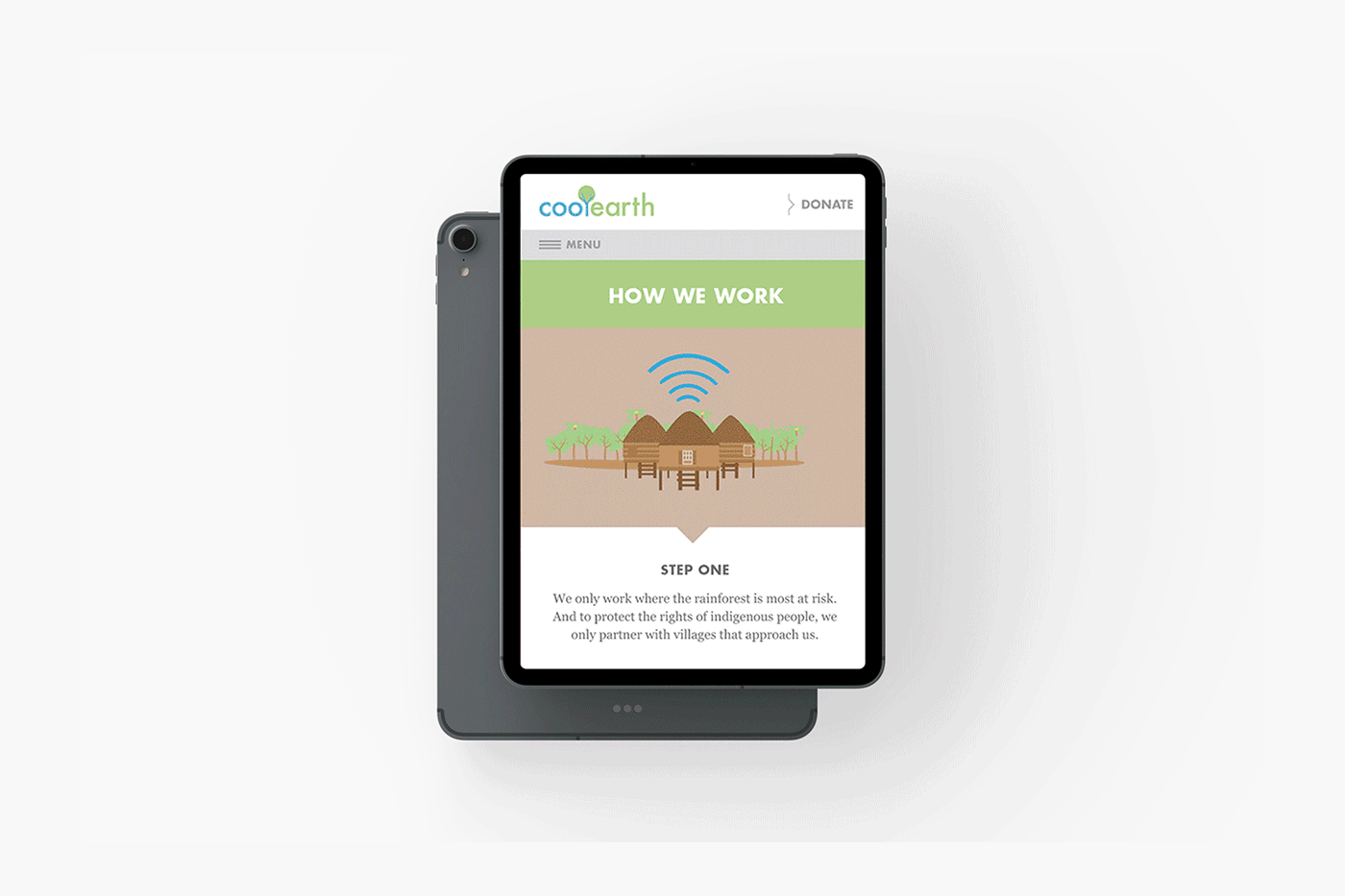 Above: Cool Earth's first business pack. Below: Three of the mini books I designed that sit within it. Click the play button on any of them to browse.
Below: Some of the many materials designed for partners who raise money for Cool Earth, including a Cool Earth brand guide.
Above: One of many infographics created for Cool Earth's partners to celebrate their fundraising achievements.