Above: Animated, updated new logo mark with brand colours. Below: The brand book and selected spreads, which are given to all new staff and partners.
I designed, wrote the guidelines and illustrated this project. The collages are also mine.
The updated logo and colourful identity led to the creation of dozens of vintage inspired assets, including labels for store tags, badges, bags and signs…
…Alongside the brand colours and assets, the brand book also led to new stationary designs (below)…
…As well as new product tags for the stores (below) and new tote bags, designed as part of G&g's long term goal to phase out plastic, starting with bags…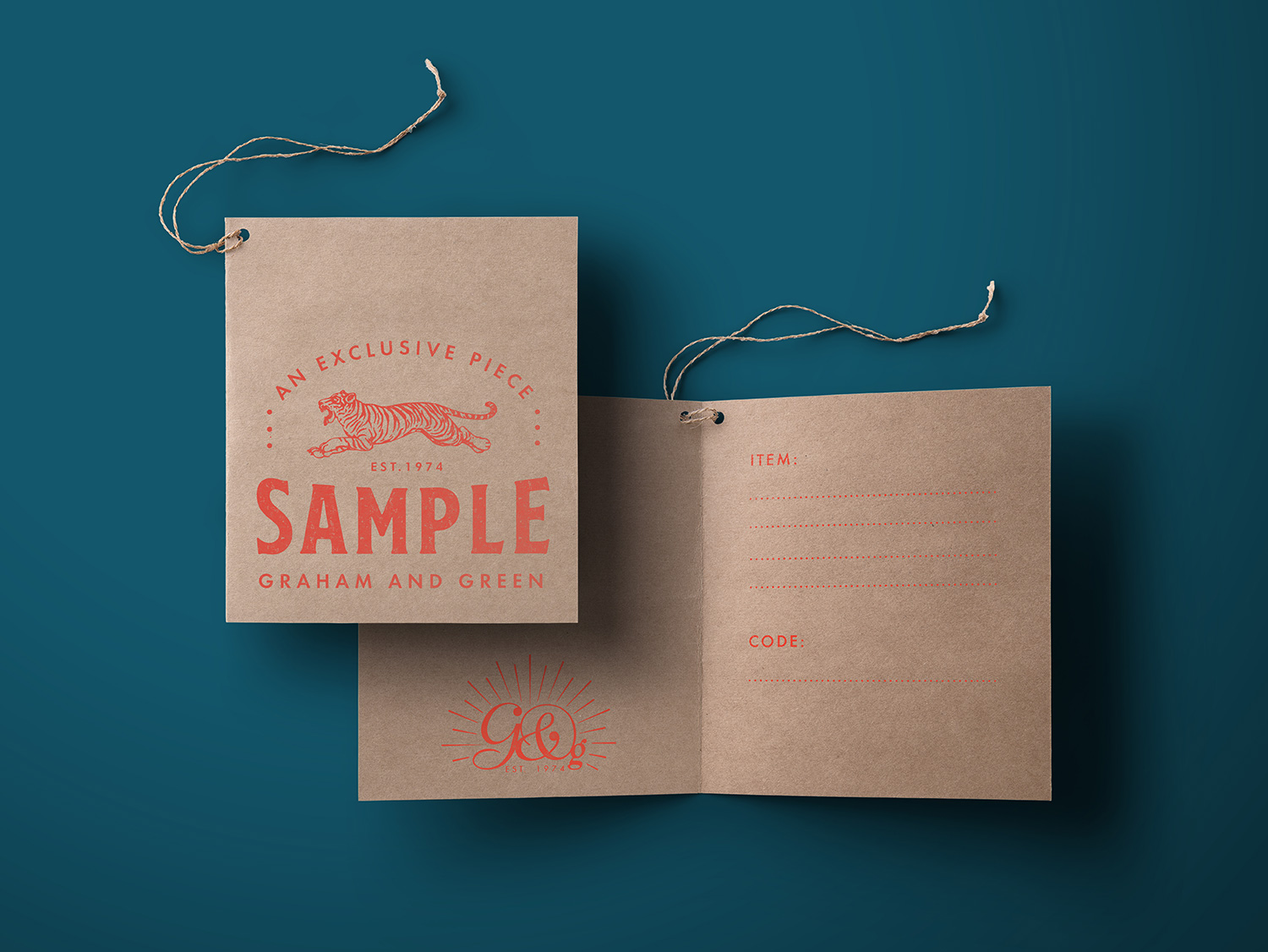 As well as a wide choice of seasonal cotton tote bag designs (above), I also re-designed the shop signs, which were inspired by colourful, traditional Indian rice sacks. For more re-designs, please contact me.