Above: Logo. Below: Starheel, the Kurt Geiger superhero I commissioned from talented illustrator, Frankie Swan.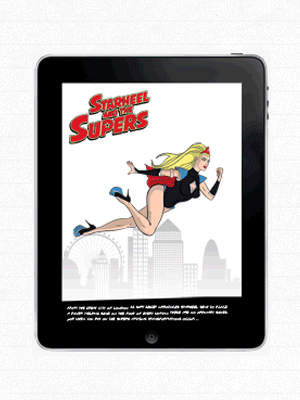 The comic book theme led to the creation of 'Starheel', who led the collection of 'super' shoes…
… each shoe was supposed to be imbued with the kind of special powers that would to help the wearer transform into an extreme, Friday night version of themselves.
Above: A homepage and an animated shoppable editorial. Below: Introduction marketing email and the individual cartoon shoe 'identities'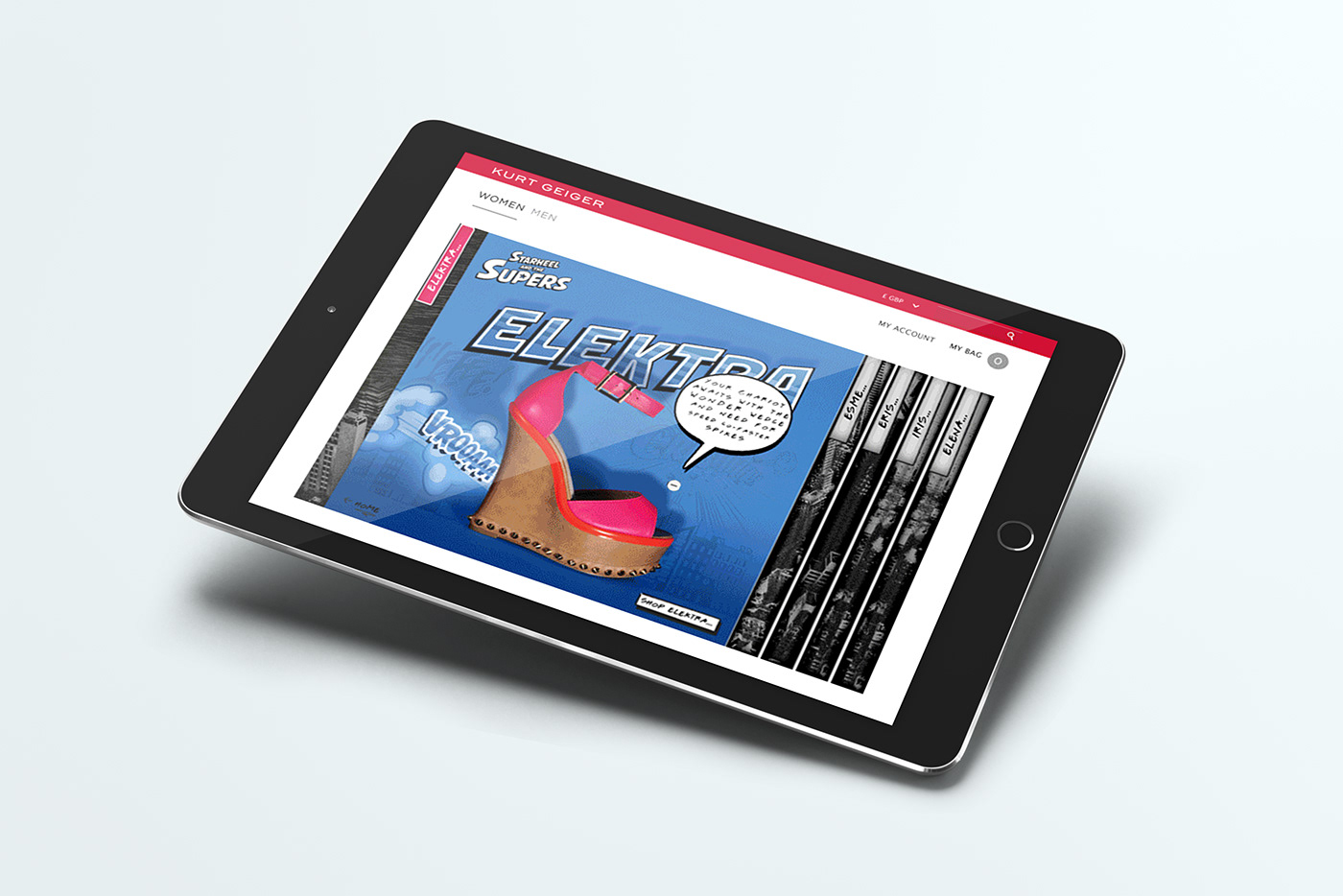 Above: One of the online content pages advertising the shoes. Below: Campaign artwork designed for stores.